2 tags
Book Recommendations - Fall 2012
I have done a lot of reading over the past few months and want to share some highlights. Hope you enjoy. "Killing Pablo: The Hunt for the World's Greatest Outlaw" - Mark Bowden  One of those stories that's just too incredible to believe. Everyone has heard the name "Pablo Escobar" but few know the enormous global impact he had in the late 80's and early...
5 tags
Ok Chicago, Let's Sort Out This iOS 6 Maps Thing
So the internet pretty much blew up today with backlash over Apple's new Maps in iOS 6. There seems to be three major issues with the app - accuracy of listings (farms being labeled as airports), weird 3D renderings, and most importantly to me, lack of public transit. The old function wasn't perfect (it worked off of schedules, not real-time data) but was really useful for sorting out how...
5 tags
Airport Runway Posters →
I spend a good chunk of my week at O'Hare, so I couldn't resist ordering one of these runway screenprints. I'm slowly descending into complete airline/airport nerddom. Somebody help. (via AisleOne)
2 tags
Romney Sounds a Lot Better In Print →
None of the word-fumbling, nervous laughter or awkward mannerisms. Still don't agree with everything he is saying, but written Romney is a lot more likeable than spoken Romney.
4 tags
Allies! →
NYT, on the first woman athlete from Saudi Arabia: Her father, a judo referee who taught Shaherkani judo, has been nearly constantly by her side, often with his arm wrapped around her shoulder, partly due to a Saudi edict that she could only participate in the Games if constantly accompanied by a man.
4 tags
"If only we were on the Dow people would know who... →
Cult of Mac, on a report that Apple may issue a stock split and switch over to a Dow Jones listing: As the best known market index for the biggest and most established companies on earth (IBM, ExxonMobil, Chevron, McDonalds, etc.), moving to the Dow would take Apple out of the professional investor, tech startup atmosphere of the NASDAQ and make it even more of a household name. Yes, that is...
2 tags
Twitter + Apple →
Things like this don't leak after market close on Fridays by coincidence.
3 tags
Do iFix or iUpgrade?
Kyle Wiens, the CEO of iFixit, penned a piece (via Daring Fireball) about the bleak future for user-manipulation of Mac hardware based on the design of the new MacBook Pro: Unlike the previous model, the display is fused to the glass, which means replacing the LCD requires buying an expensive display assembly. The RAM is now soldered to the logic board — making future memory upgrades...
"The phrase "How is life treating you?" makes us all sound helpless. People..."
"Michael B. Jordan (Wallace, Barksdale gang dealer): This is some real shit. It..."
– long oral history (An oral history of The Wire)
4 tags
The Economist: The Perils of Panflation →
As someone who travels for a living this doesn't surprise me in the slightest: The value of frequent-flyer miles is also being eroded by inflation: it is increasingly hard to book "free" flights; they cost more miles, and redemption fees have increased. This was inevitable: airlines have been issuing so many miles (for spending on the ground as well as in the air) that the total stock is...
3 tags
The Right Stuff →
Interesting article about the emerging private space race. My favorite part is this quote from Elon Musk, CEO of SpaceX, about eventually taking humans to Mars: "I'm not going to try to convince people I can do it," he said. "I'm just going to do it." While I'm glad we have people like Mr. Musk pushing us toward the future, it's sad that our national commitment to space has gotten...
2 tags
Or, the Internet →
Beautiful pictures of European libraries. I generally try not to be overly nostalgic about things like this, but it is sad to think that these just aren't necessary anymore. Source - Mental Floss
2 tags
"Gotta keep the terrorists on their toes"
– Rationale given by TSA agent for asking me to take out and turn on my laptop
2 tags
Bloomberg: RIM Bets on BlackBerry Without Keyboard... →
A bit like betting on a blowout game in the fourth quarter: the outcome is almost certain and the market won't take any new wagers.
2 tags
5 tags
In Case Anyone Was Wondering
Lola Versus Powerman and the Moneygoround, Part One - landmark 1970 album by the Kinks, contained hit single "Lola". Lola Versus - terrible looking rom-com coming out this year, not in any way based on the album or song as far as I can tell. Why pick that name for your movie if you don't intend it to be a homage/tribute/derivative? If Fox hijacked the name just so they can use...
2 tags
"Man? What is man? He is just a collection of chemicals with delusions of..."
– Atlas Shrugged
1 tag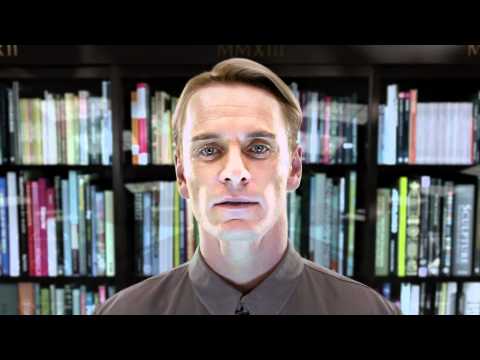 2 tags
Byline Of The Year →
His parents must be so proud
3 tags
Who's Playing? - An Excel-Nerd Approach to... →
Well, it's that time of the year again - music festival season. Hardcore music nerds are being tempted by multiple excellent lineups, and trying to figure out which are worth buying tickets for and traveling to. One of the complications is that so many festivals have overlap - if you buy tickets to two festivals, chances are there is going to be at least a few artists that are playing at...
5 tags
What's $1 Billion Divided by 0?
In some ways it's mathematically impossible to talk about the Instagram deal in quantifiable terms - since they have never made a cent of revenue, and have no clear monetization scheme, you can't even calculate a market price/earnings ratio for the transaction. Maybe that's unfair to point out. The Zuck clearly isn't 10 figures into a photo-filter app thinking it's a...
2 tags
Insights Into America Today from 200 Years Ago →
Gems: "The American Republic will endure until the day Congress discovers that it can bribe the public with the public's money." "I do not know if the people of the United States would vote for superior men if they ran for office, but there can be no doubt that such men do not run." "A democracy cannot exist as a permanent form of government. It can only exist until the voters discover...
3 tags
1 tag
4 tags
A Simple Explanation for the iPhone 4S Data...
Marco Arment takes a stab at why each succeeding iPhone has consumed more data than the one before, now that the hungry-Siri theory has been roundly debunked: The camera, of course. Every iPhone after the 3G has shipped with a higher-resolution camera than its predecessor. People capture and share a lot of photos on their iPhones, so a very likely culprit for higher data usage, controlling for...
I Tried To Watch Game Of Thrones... →
parislemon: Netflix? Nope. Not streaming or DVD/Blu-ray. Amazon? Nope. HBO.com? Not unless I'm a cable subscriber.  So my options are… … …well, I only have one option. Thanks Hollywood! [via Yun on Twitter]
6 tags
Dawn of the Ultrabooks
You have to love all the ultrabook ads out there. They recite select features from the Macbook Air product page ("Instant on!" "Ultra Thin!" "Long-lasting battery!") and then say "Inspired by Intel", as if somehow saying it enough will convince people they aren't inspired by Apple. Apple used to make innovative, "niche" products...
4 tags
3 tags
"More Wizardry" →
The article highlights an interesting fact - a share of Apple costs about the same as an iPad - but how does this make any sense? Given those estimates, many pros recommend buying shares. They point out that Apple has a cash stockpile of $98 billion, and lots of choices how to spend it. One option, according to the Goldman Sachs note, is to pay out a dividend to Apple shareholders. Another...
4 tags
There's A Market Beyond Greenwich →
Gruber linked to this today as part of his quarterly Apple earnings Claim-Chowder Cook-Off. The guy was obviously way off - but why? The one real reason for selling he gave was that "Apple's products are now reaching customers who are less likely to upgrade as newer models are released." I interpret it as, "because so many people have bought Apple devices, and a lot of those...
4 tags
iPhones are 56% of Verizon's Smartphone Sales in...
Coupled with the Nielson figures that came out the other day, the Verizon results that came out today say so, so much about what's really going on in the market (despite the "Android is winning" crowing). Total Verizon Smartphone Sales Q4 2011- 7.7m iPhones - 4.3m (56%) 4G LTE Smartphones - 2.3m (30%) All Others - 1.1m (14%) Just think - a year ago Verizon...
2 tags
Flyer Sale →
Is there a tablet other than the iPad on the market that hasn't had a dramatic price cut?